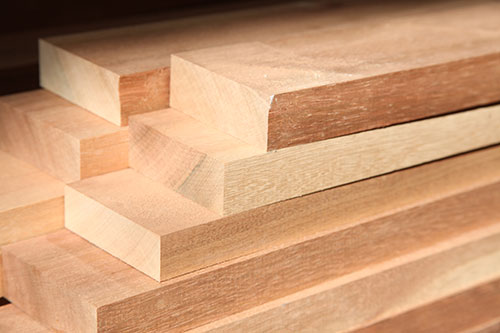 Quality construction comes from quality materials. Unlike big box stores, Fisher Lumber carries top quality lumber and plywood for projects of every size. You won't have to dig to the bottom of the wood pile to find lumber and plywood that's straight and true and free of defects and warping. That's why builders, remodelers and homeowners rely on Fisher Lumber as their source for lumber and plywood in Maryland.
SPF Framing Lumber
Building the bones of a solid construction project starts with your framing lumber. Our customers count on Fisher Lumber to deliver quality SPF lumber that's free of defects and ideally suited for framing. We carry the most popular sizes of 2×4, 2×6, 2×8, 2×10 and 2×12 in various lengths, as well as thicker widths for posts and sturdier construction needs.
ACQ Pressure-Treated Lumber
Fisher Lumber stocks a full selection of ACQ pressure-treated lumber, a standard in outdoor construction material. The insect and fungus repellant properties of pressure-treated lumber are essential in keeping construction standing firm for years to come. ACQ treated lumber, or Alkaline Copper Quaternary, is a newer alternative to the arsenic-based chromated copper arsenate (CCA) wood preservative method. ACQ has become widely used as a greener, more sustainable wood preservative option.
Cedar
Cedar lumber is an excellent choice for indoor and outdoor construction, due to its natural insect and rot resistance. Cedar boards also age well, taking on a silver or gray color over time. Whether you're constructing fence paneling, decking, shingles or even furniture, Fisher Lumber has premium quality cedar available in the sizes you need.
Clear Radiata Pine
Ideal for interior use, our clear radiate pine lumber is free of knots and defects. The natural pale tan or cream color is beautiful on its own, but also takes stain and paint well. Radiata pine lumber offers both beauty and affordability.
#2 Common Pine
For projects where you want to accentuate the natural grain, knots and features of the wood, we carry a selection of #2 common pine. The knots in our #2 common pine lumber are sound and tight to the wood, giving you the knotty look without sacrificing sturdiness.
Windsor One
WindsorONE boards are made of real wood, finger jointed and coated with three coats of acrylic latex primer. With sharp crisp edges on all profiles; WindsorONE provides clean strong lines that make your projects stand out. Builders use WindsorONE because every stick of WindsorONE is smooth, straight and comes primed and ready to install.
PrimeLinx
Genuine PrimeLinx® Primed Trim Boards are a multi-purpose ready to paint product manufactured with an exclusive Exterior Primer and Exterior Glue using 100% Radiata Pine species. They are excellent for interior use with a great price point.
Other Lumber Types
When your construction calls for a specific type of hardwood or specialty lumber, we also carry T&G pine lumber, primed Windsor one lumber, poplar and oak.
Plywood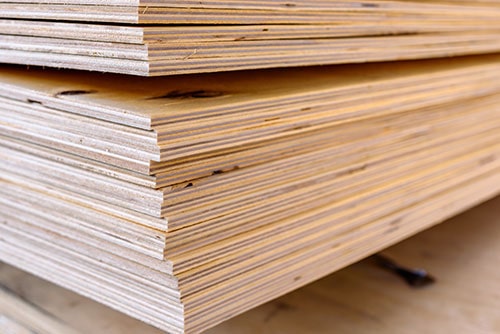 We offer a complete selection of plywood to complement our extensive lumber stock. Our plywoods are available in a range of wood species, and in several thicknesses and sizes. We also carry specialty plywood and unique materials for specific applications. Our plywood stock includes:
Sheathing Plywood
AC Pine Exterior
Plywood Sidings
Particle Board
OSB (Oriented Strand Board)
Hardwoods
Cedarline
MDO (Medium Density Overlay)
Dryply
Structurewood