When you pull your project all together, you want to count on your hardware to do its job without fail. Everything from the nails and screws to the hinges has to pull its weight, and that means choosing the right piece of hardware for the job.
That's where the product experts at Fisher Lumber really shine. Our people know hardware, top to bottom – as good as any hardware and building materials supplier in Maryland. Unlike big box stores, our product experts receive ongoing training on the building materials they sell, including tools and accessories and keep track of changes in the industry. This means we can diagnose your project and direct you to the exact piece of hardware you need, whether you're a seasoned contractor or a new homeowner.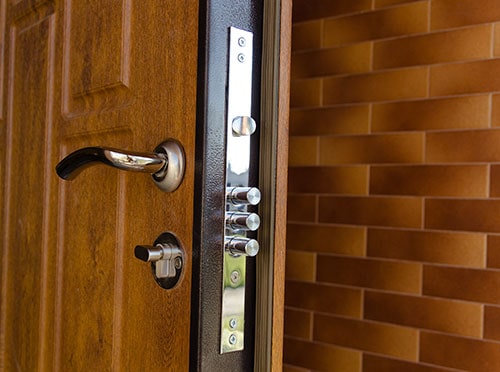 Locks, Locksets, Hinges and Door Systems
To complement our selection of exterior and interior doors, we carry all the locks, hinges, locksets and door systems you need to make your door installation complete.
Schlage Locksets
Ives Architectural Hardware by Schlage
Johnson Pocket Door Systems
Master Lock™
Miscellaneous Hardware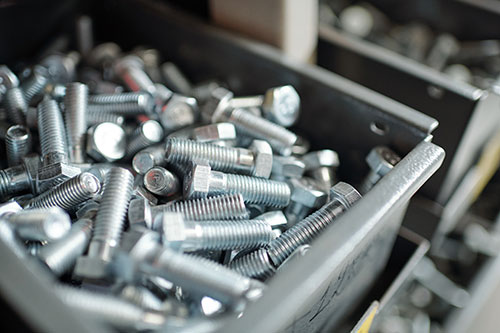 Every piece of hardware we sell does one very specific job, and our goal is to make sure you leave with exactly what you need for your project. No one has time to make trips to multiple stores, or spend hours wandering through aisles full of carpet samples and ceiling fans at the big box stores.
We're here to help you find the hardware you need, even if you don't know what you're looking for yet. If you don't see what you need right away, our product experts are here to help.
Other miscellaneous hardware available includes:
Nails, Screws, Nuts, & Bolts
National Builders Hardware
Sandpaper
USP Lumber Connectors
ACCO Chain
ADJ Clamps
Allway Putty Knives
American Lock Padlock
American Lube Grease
American Power Pull
American Safety Razor
AMES 1
Bengal Chemical Sprays
Bernsomatic Torch
Simpson Stron-Tie
Best Way Tools
Best Liebco Paint Brushes
Brainerd Brass Hardware
Blitz Gas Cans
Bondo Putty
GRABBER™ DECKMASTER™
GRABBER™ Drywall Screws & Corners